Today, I would like to introduce you to some free software that might interest you if you are into audio recording and production. Meet Tenacity, an easy-to-use multi-track audio editor/recorder compatible with Windows, macOS, Linux, and other operating systems.
Let me tell you upfront: this software is a revised and well-corrected fork of Audacity, developed by a group of volunteers. You can download and use it for free as it is completely open source.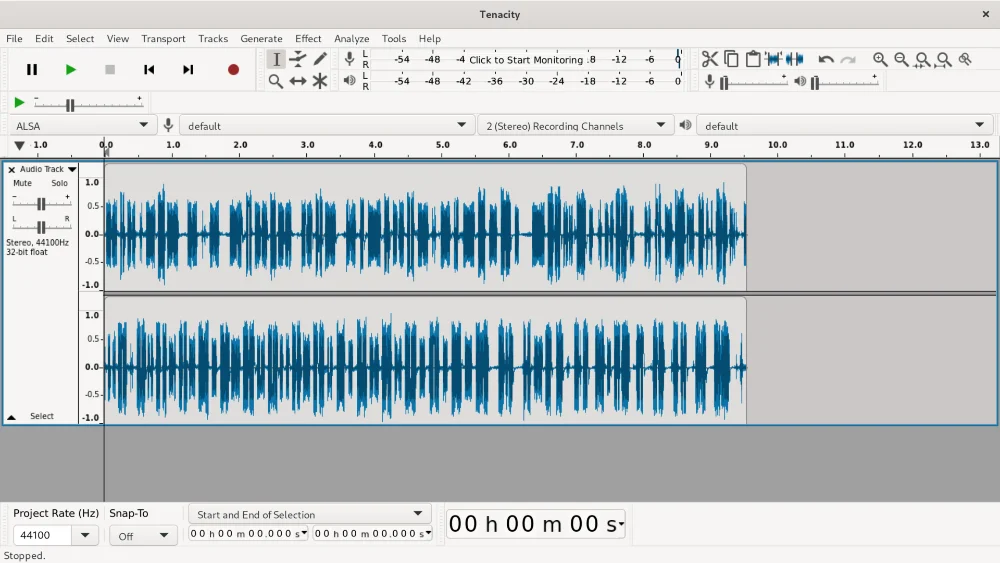 Tenacity User Interface – a multi-track audio editor Tenacity allows you to easily create high-quality recordings and comes with many features:
Recording from real or virtual audio devices
Export and import of a wide range of audio formats, expandable with FFmpeg
Support for up to 32-bit floating point audio
Compatibility with VST, LV2, and AU plugins
Ability to script using the built-in Nyquist language or other languages such as Python, Perl, etc.
Multi-track editing with arbitrary sampling and timeline
Improved accessibility with keyboard editing, support for screen readers, and narration
Useful tools for analyzing audio signals
I admit that the scripting features are super interesting for repetitive tasks. When you can automate, it's much cooler.
To use Tenacity, you can download pre-packaged versions from the releases page on the site. Alternatively, you can compile it for your OS (Linux, Windows, macOS). I had to do this for the macOS version, but the good news is that the documentation is well done and describes everything, including all the command lines.
In short, if you are looking for easy-to-use, multi-platform multi-track audio software, Tenacity could be the tool you are searching for!