In our opinion, pCloud is the best online storage platform currently available. Their lifetime plans offer unlimited security at a very attractive price. Designed in Europe, pCloud adheres to strict data privacy laws and enables highly secure storage under European Union regulations.
Enjoy Free pCloud Storage
Cloud storage is a revolutionary technology, allowing you to save data and documents directly on the internet. This frees up space on your hard drive and guarantees data durability, as files stored in the cloud are preserved indefinitely.
Cloud storage also enables accessing files from any device by simply connecting to the cloud service hosting them. Some free services also allow editing file contents directly from a browser. Storage services are generally billed monthly based on usage. Prices vary depending on storage space utilized.
Some prefer local storage for security, but providers implement robust protections like encryption, two-factor authentication, and physical security of servers.
Editing Content in the Cloud
In addition to free storage space, some services enable online content editing. Only Microsoft OneDrive, Google Drive and Dropbox offer this. Each has unique benefits:
Dropbox allows PDF viewing and editing with plugins like WriteBox or TextDropApp. There are dozens of compatible plugins for syncing, encrypting data, etc.
Microsoft OneDrive enables editing Word, Excel and PowerPoint documents without Office. OneDrive subscriptions are cheaper than Office.
Google Drive opens all document formats with Google services, allowing document creation and editing without software. It reduces the need for costly Microsoft Office.
Top Free Cloud Services
pCloud – The Free Swiss Cloud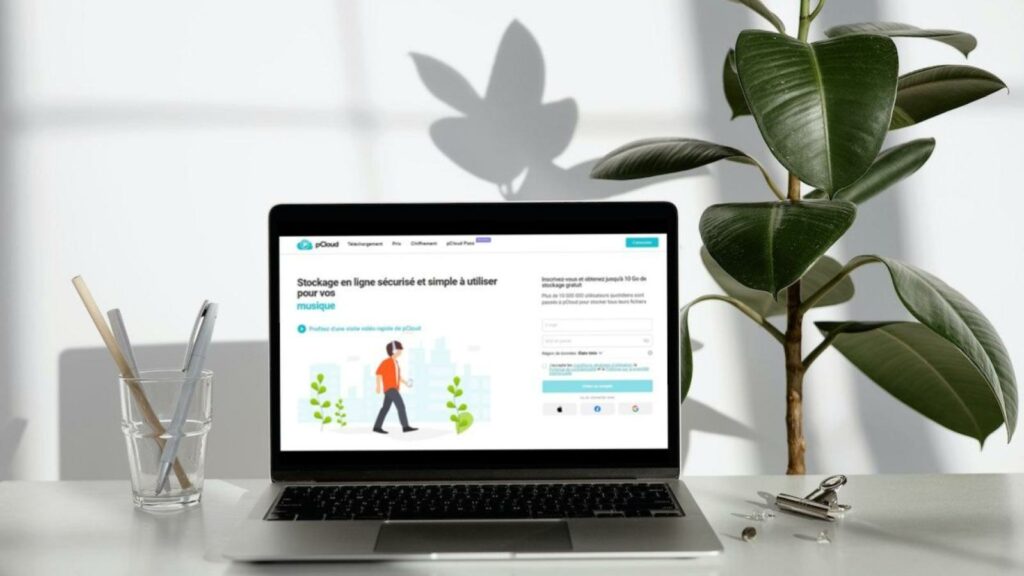 This Swiss company provides 20GB free storage. It doesn't consume hard drive space like some clouds. Faster than Dropbox and more secure thanks to Crypto encryption. The free version enables file sharing without pCloud accounts.
No file size limits. Folder syncing and sharing links offered. Apps for Windows, Linux, macOS, Android and iOS. Built-in video/audio player streams media files. Only drawbacks are unclear file versioning and no free local encryption.
Pros: Excellent value, fast syncing
Cons: Encryption costs extra, no document integration
HiDrive – 1&1 IONOS Cloud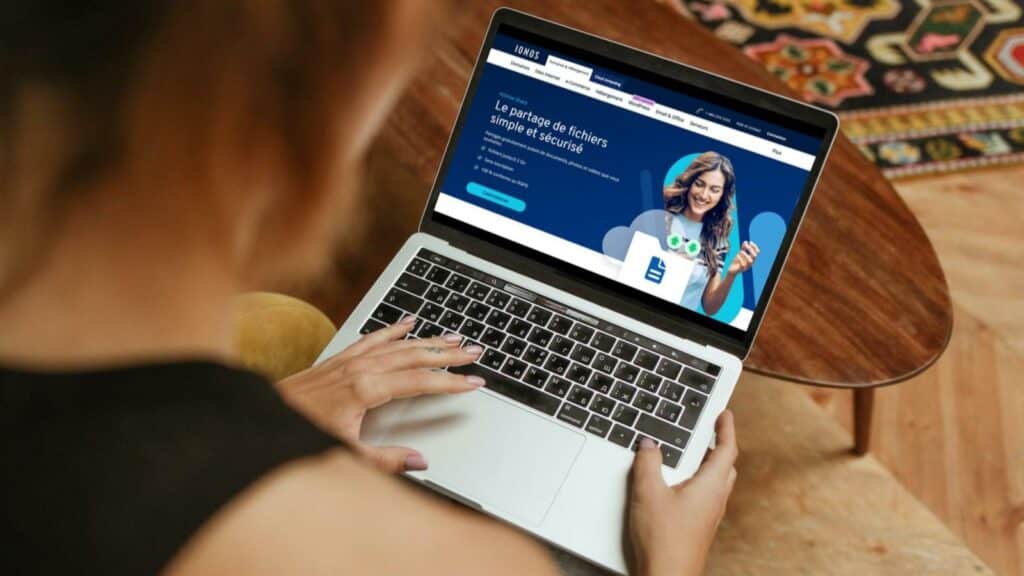 1&1 IONOS has a strong reputation for free web hosting and cloud storage. Launched by STRATO, owned by 1&1 IONOS, HiDrive is an affordable and secure cloud.
The system is simple but offers advanced functions for experts, businesses and power users, including additional protocols. Running/open files can be securely backed up, encrypted and automatically sent to the cloud.
Strict account control enables seamless team collaboration and efficiency. With the Pro plan, entire devices can be backed up.
Pricing starts at €1/month for 100GB. Four plans offered, including 2TB Pro plan for €1/month for 6 months, then €20/month. 30 day free trial available.
Pros: Easy to use interface, WebDAV access
Cons: No free storage plan, limited options
Get 1&1 IONOS Cloud Free Trial
IDrive – Best Free Cloud for Continuous Backups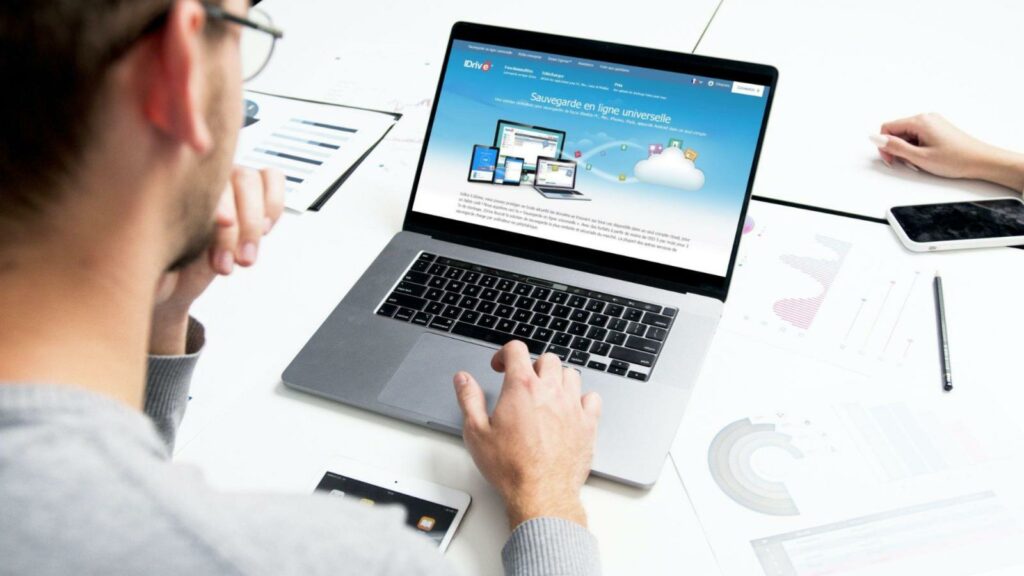 IDrive is a top storage service. The free offer provides 5GB space. Unlimited devices can be associated per account. Continuous and disk image backups available. File sharing, archiving and syncing enabled. Speed may be slower than some services.
IDrive offers robust security and data protection with private keys and encryption networks. All data is AES 256-bit encrypted for transfer and storage. Custom private keys can be created per account for maximum privacy. Data centers provide enterprise-grade security.
Regular third-party reviews check for vulnerabilities to ensure service integrity. Continuous Data Protection recognizes real-time file changes and initiates instant backup.
Pros: Fast downloads, great value, unlimited file access
Cons: Limited Linux support
Sync.com – Fast, Private Free Cloud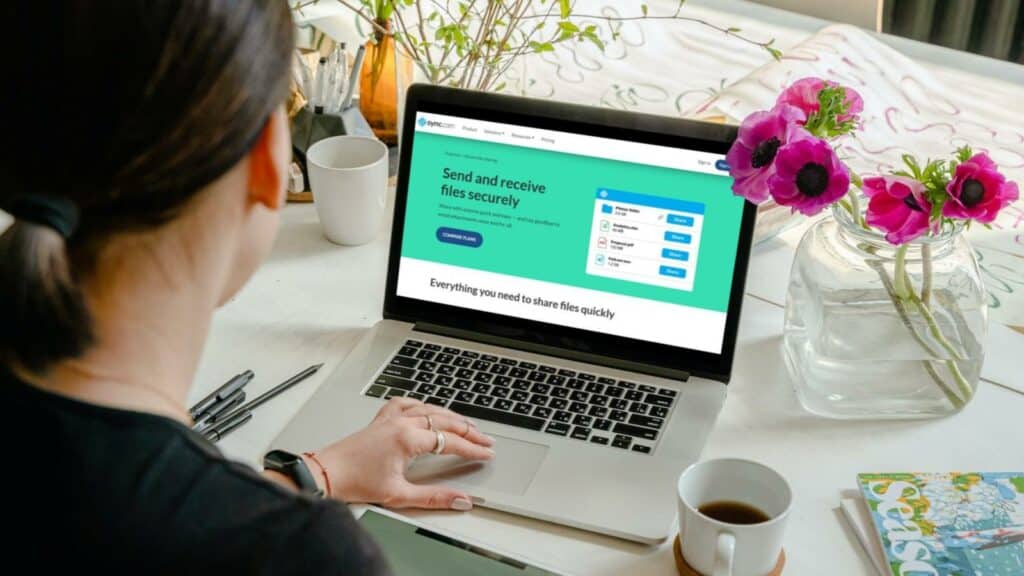 Sync.com resembles Dropbox but focuses solely on file syncing without constant upgrade prompts. This app runs silently with no notifications. All cloud storage and backup services can learn from this approach.
Sync.com provides 5GB free storage. Advantages of the free plan include fast sync, robust privacy policies, and an easy interface. Downsides are slow customer support response times, often over an hour. Encryption slows uploads and previews.
Sync generates unlimited public share links. The mobile app does not enable file sharing.
Pros: 5GB free account, safe for unattended backups
Cons: No scheduled backups for Vault
SugarSync – Simplest Free Cloud Setup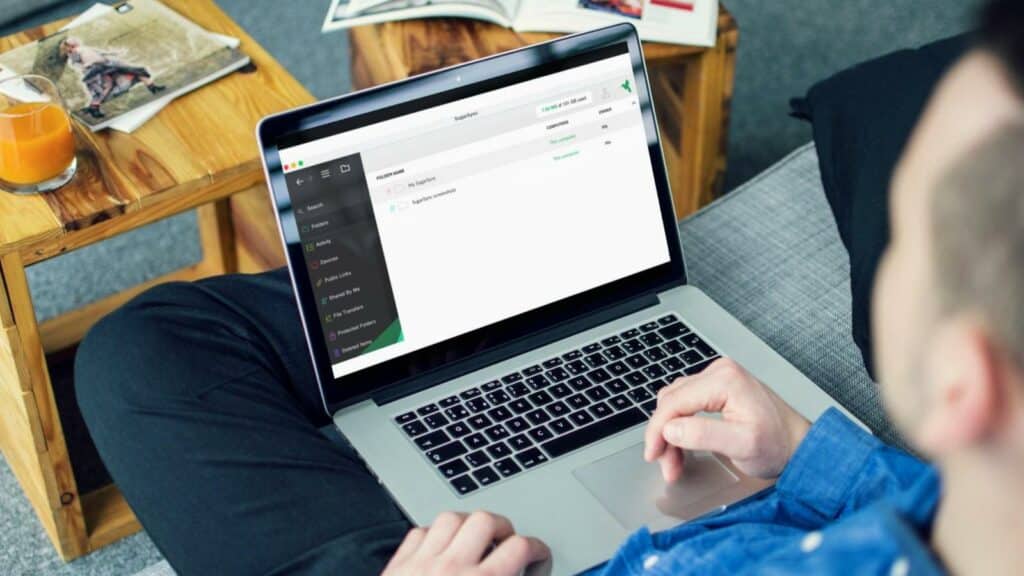 SugarSync has an attractive desktop app, decent versioning, and instant syncing between apps.
It offers 5GB free storage. The desktop app is very intuitive and easy to use. It saves up to five previous file versions. The apps are well-designed.
Drawbacks are no real-time collaboration and slow online backups. No private key secures online backup. Cancelling an account is very difficult.
SugarSync pricing is much higher than competitors. $9.99 gets 250GB, 8 times the price for equivalent tiers on Apple iCloud, Box and Google Drive. The $7.49 monthly plan only provides 100GB. Half a terabyte costs $18.95 per month.
Pros: Syncs all computer folders, continuous file updates
Cons: No simultaneous co-editing, no private key encryption
Box.com – Intuitive, Full-Featured Free Cloud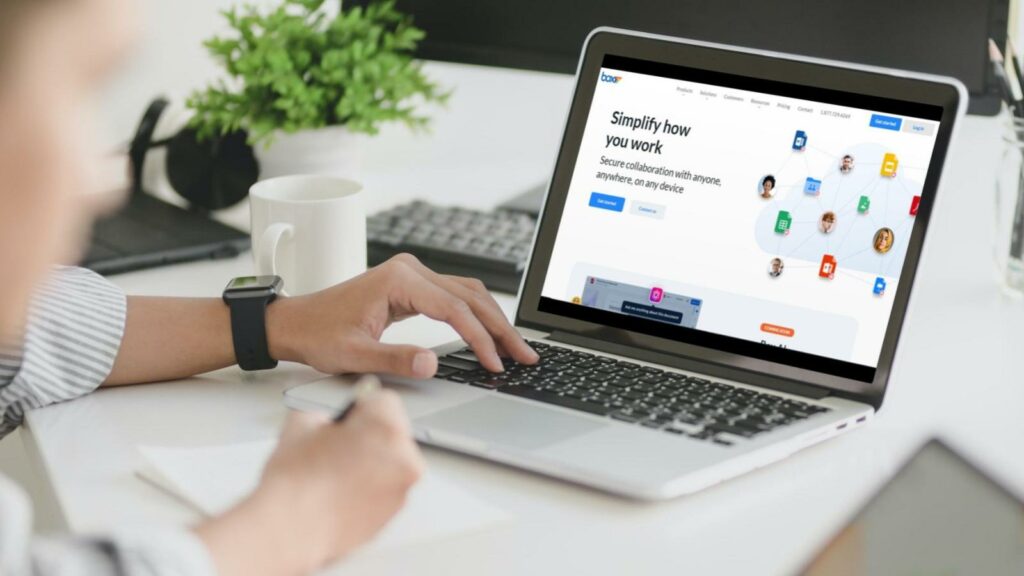 It's no surprise Dropbox competitor Box.com makes this list. It provides 10GB free storage. Formerly offered extra space to Samsung Galaxy S3 and LG Nexus 4 owners, but these partnerships weren't renewed.
Box.com has many features but is easy to use. Robust sharing and collaboration functions. Advanced file access control. The free version enables previewing files in the browser. The desktop app needs improvement.
Pros: Third-party integrations, native apps
Cons: Not very fast, questionable privacy
FlipDrive – Free In-Browser Cloud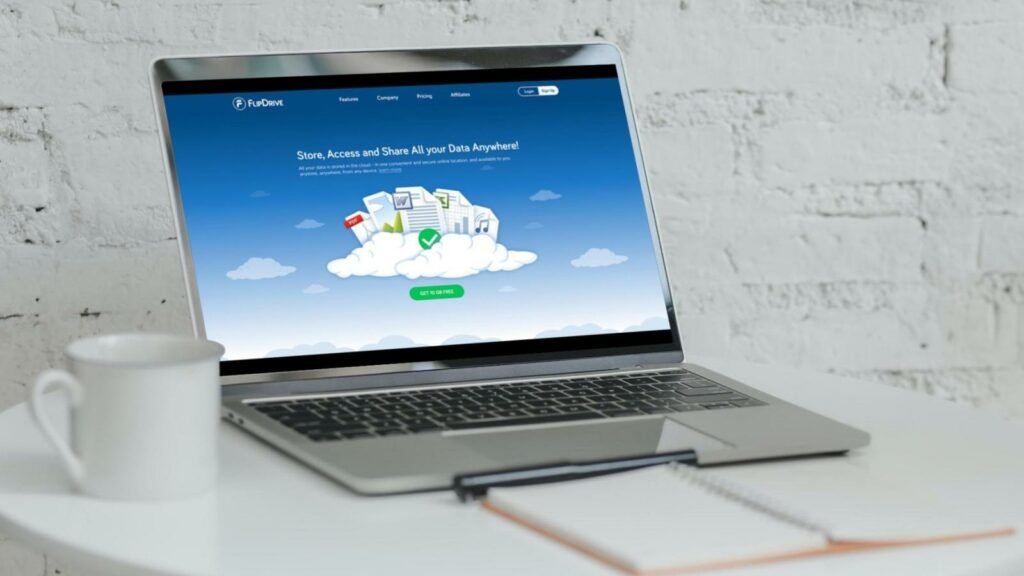 FlipDrive doesn't require desktop or mobile app installation. Cloud management is done directly online via a web browser. This enables free and open file sharing. It provides 10GB free storage.
FlipDrive can back up unexpected data like browser preferences, bookmarks and contacts. Lack of a local backup client is a downside.
Pros: 10GB free plan, decent download speeds
Cons: No syncing and limited sharing, poor security and privacy
SpiderOak – Most Secure Free Cloud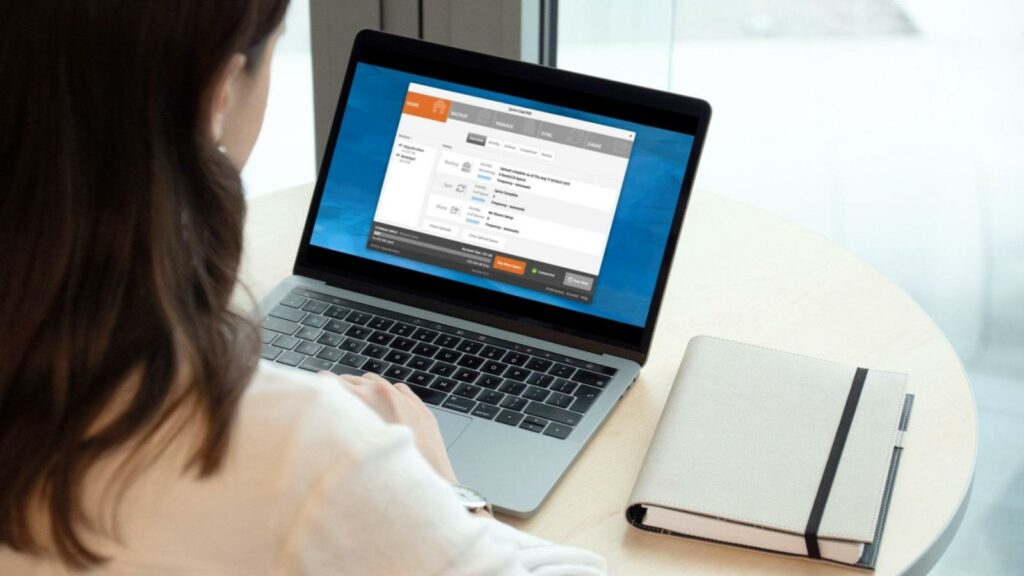 Famous whistleblower Edward Snowden recommends SpiderOak for privacy and confidentiality. It offers 2GB free storage. The top advantage is its privacy features. Unlimited devices can be associated per account.
File syncing and custom backup options are useful. However, sharing is overly complicated, and upload/download speeds are lacking.
Pros: Excellent security and privacy, unlimited devices
Cons: No phone or chat support, no two-factor authentication
Google Drive – Free Cloud With Office Suite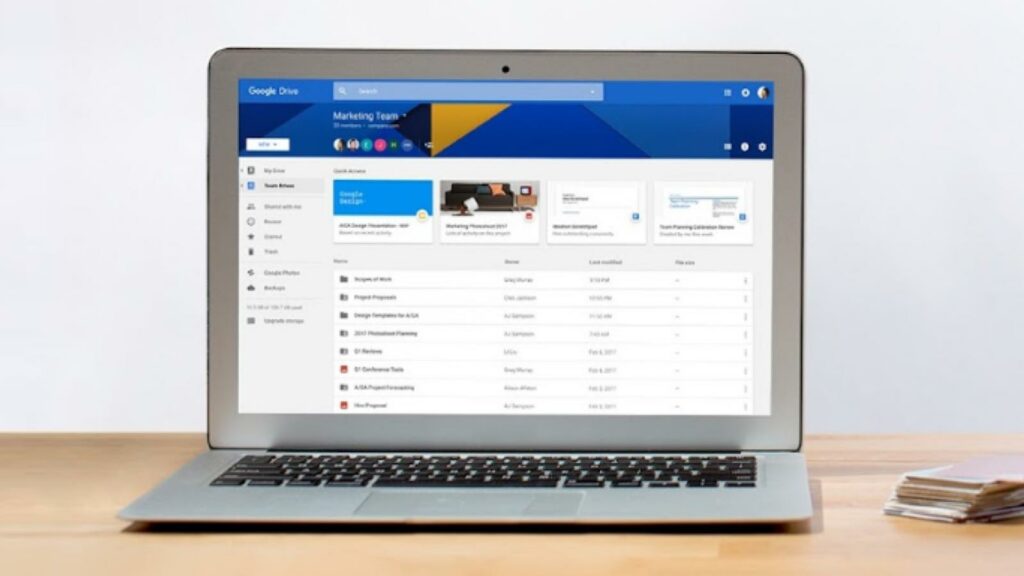 Google Drive provides 15GB free storage. Robust sharing and collaboration features. Every file has a shareable link. Most Gmail users don't need to create an account. However, it lacks automatic backups, scheduling and selective sync.
No local encryption is offered. This service is suitable for occasional users. Those needing large, regular backups should use Google Cloud Platform.
Pros: Excellent collaboration with productivity suite, multi-platform apps
Cons: No password protection for shared files, mobile apps could be better
OneDrive – Microsoft's Free Cloud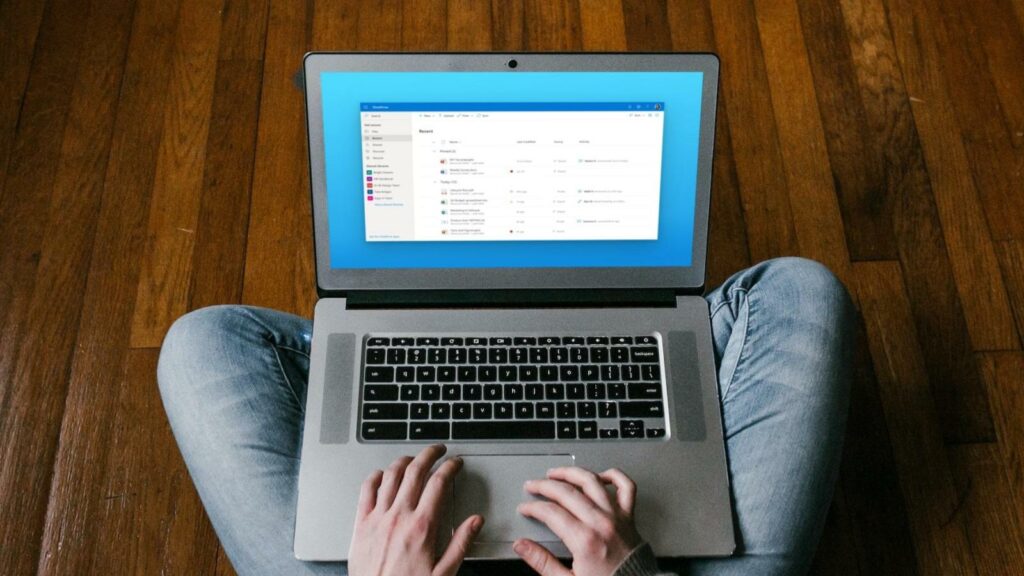 Microsoft previously offered 15GB free OneDrive storage but reduced it to just 5GB. This multi-platform service supports Hotmail and Outlook. The web app is excellent and integrates seamlessly with Windows 10.
Downsides are slower loading/downloading, 10GB per file limit and 20,000 file maximum. The NSA can easily access data as local encryption isn't offered. The iOS app is very buggy. OneDrive has desktop apps for Mac and PC.
Pros: Apps for all platforms, well-integrated with Windows and Office 365
Cons: Less free storage than some competitors, doesn't back up all folders
Amazon Cloud Drive – Best for Photo Backup
Amazon's cloud service has increased reliability and efficiency. 5GB is free. It excels at photo backup with auto-image backup and unlimited photo storage for Prime members. The web interface is great.
File syncing is not offered. Desktop apps are very limited. Sharing files is impossible. Useful features like versioning and backup scheduling are missing.
Pros: Good for beginners, high-res photo previews
Cons: No zero knowledge security, not suitable for collaboration
Apple iCloud – Best Free Cloud for iOS and macOS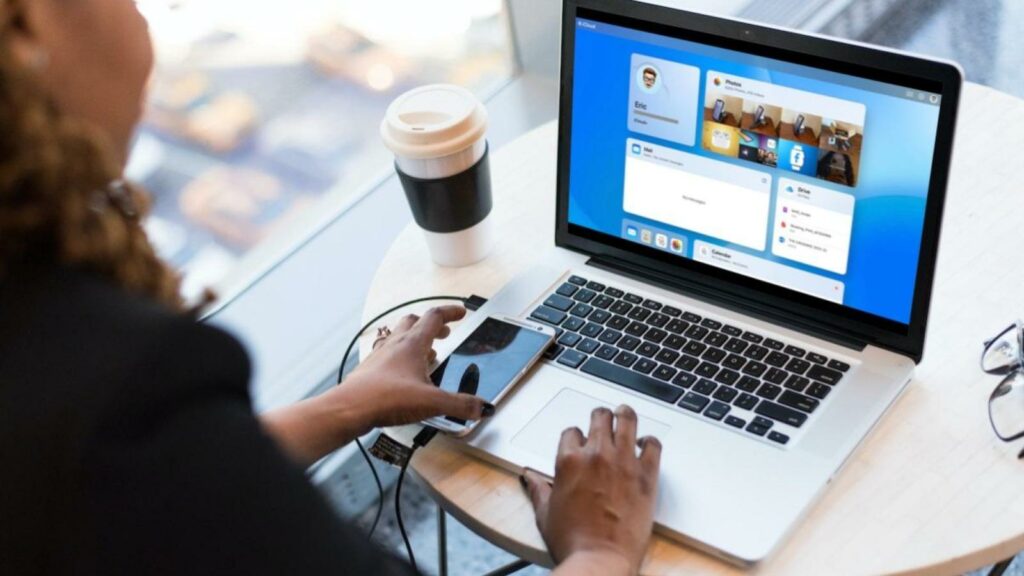 iCloud is Apple's standard for backing up and syncing files like photos, emails, contacts, calendars, notes, messages and more. The free version offers 5GB storage. Using it fully requires a Mac, iPhone or iPad.
Creating an Apple ID account is required. iCloud has an elegant interface across web and apps. But it falls short compared to competitors. No Android or Windows Phone apps exist. iCloud doesn't meet file sync standards.
Pros: Tight integration with Apple products, fast loads
Cons: No Android or Linux clients, can only share with Apple IDs
MediaFire – Free Cloud From Hosting Giant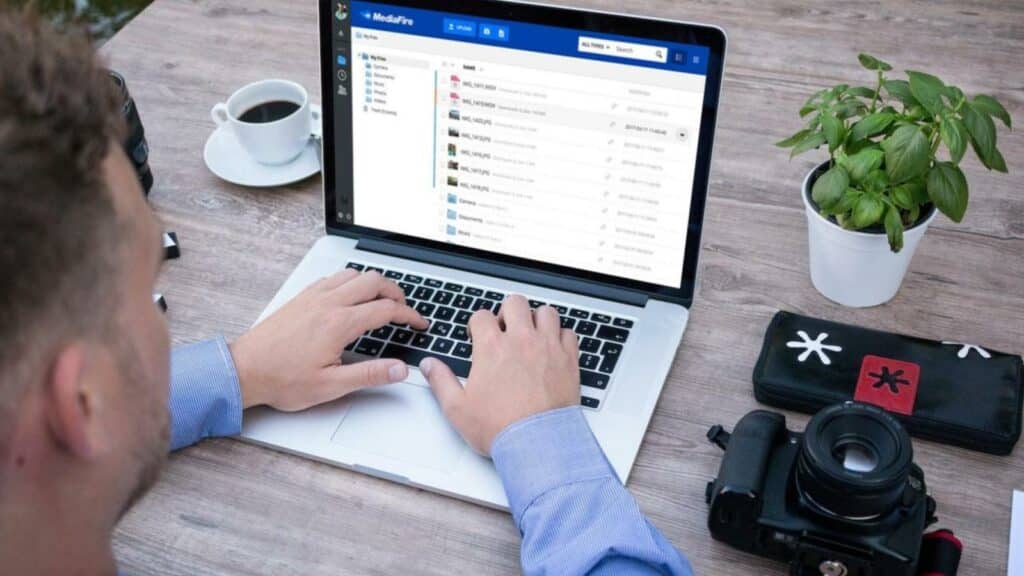 Widely known for web-hosted file downloads, MediaFire also provides 10GB free cloud storage. iOS and Android apps are available. It automatically syncs folders. Advanced statistics can be viewed. The free version retains file versions. Downsides are very slow loading/downloads. Security methods aren't disclosed.
Pros: Good pricing, no bandwidth limits
Cons: No file preview, no encryption
MEGA – Largest Free Cloud Storage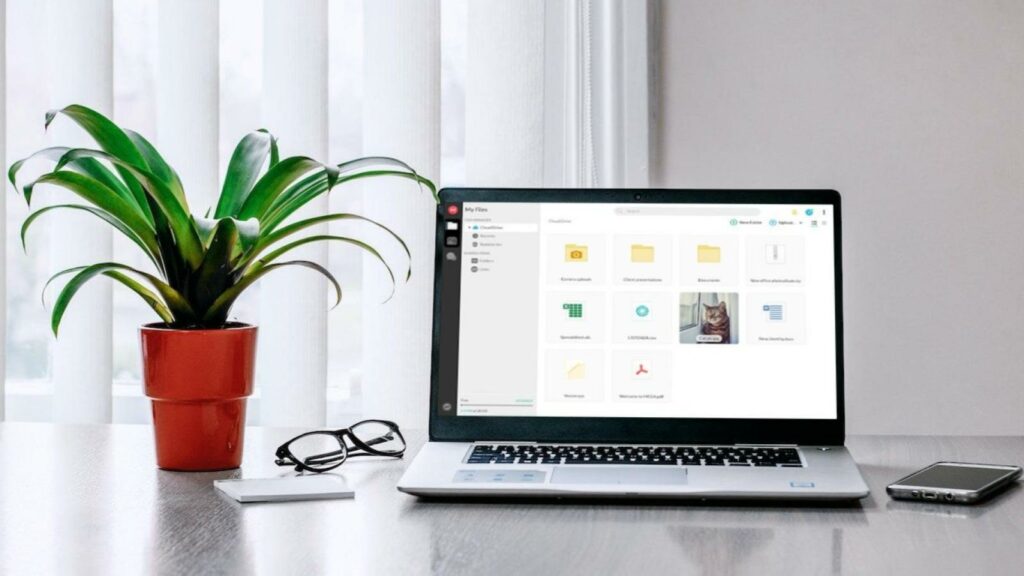 Kim Dotcom, creator of Megaupload and Megavideo, launched his cloud service in 2013. With 20GB free storage offered, it deserves inclusion. These folders sync across devices. Deleted files and prior versions can be recovered.
End-to-end encryption is offered to the public via private keys, which MEGA claims as a human right. This security results in slower transfers and downloads.
File sharing is quite advanced for a free service. Passwords can be set to increase protection. Data centers are located in Canada and Europe.
Pros: End-to-end encryption with AES-128, TLS, GDPR compliant
Cons: Not open source, limited collaboration
Yandex.Disk – Free Cloud From Russian Internet Giant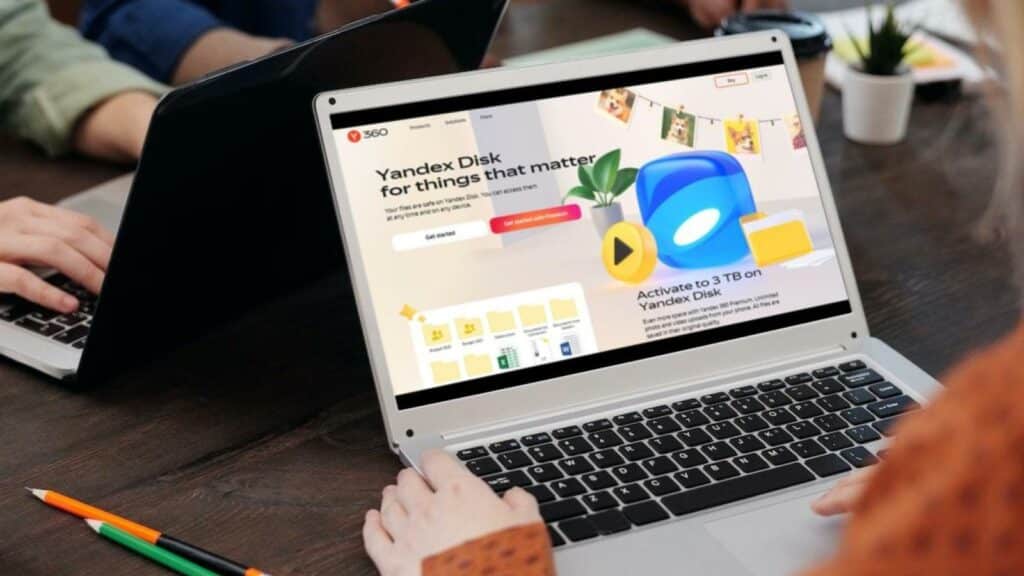 Russian internet leader Yandex offers 10GB free cloud storage. They provide messaging, maps, music, news, video, search and taxi booking services.
Since launching before Google Drive, Yandex.Disk has been the most popular cloud service in Russia, Ukraine and Turkey.
Advantages include an easy-to-use web client and Office integration. It has built-in photo editing and screenshot tools.
File transfers are SSL/TLS encrypted. Data access is protected by Russian law. The app works on Android, iOS, Windows, Mac, Linux and WebDAV. Downsides are 2GB web and 10GB app download limits.
Pros: 10GB free storage, MS Office Online support
Cons: Ads with free account, limited sharing
Bajoo – The Other Free French Cloud
Bajoo provides 25GB free French cloud storage, ensuring your data falls under strict French privacy laws. It cannot be accessed without your consent. Data is end-to-end encrypted. But the lack of a legal notice on their site raises trust issues. The app also uses extensive system resources.
Pros: 25GB free, encrypted data
Cons: Resource-heavy
Jottacloud – Free Norwegian Cloud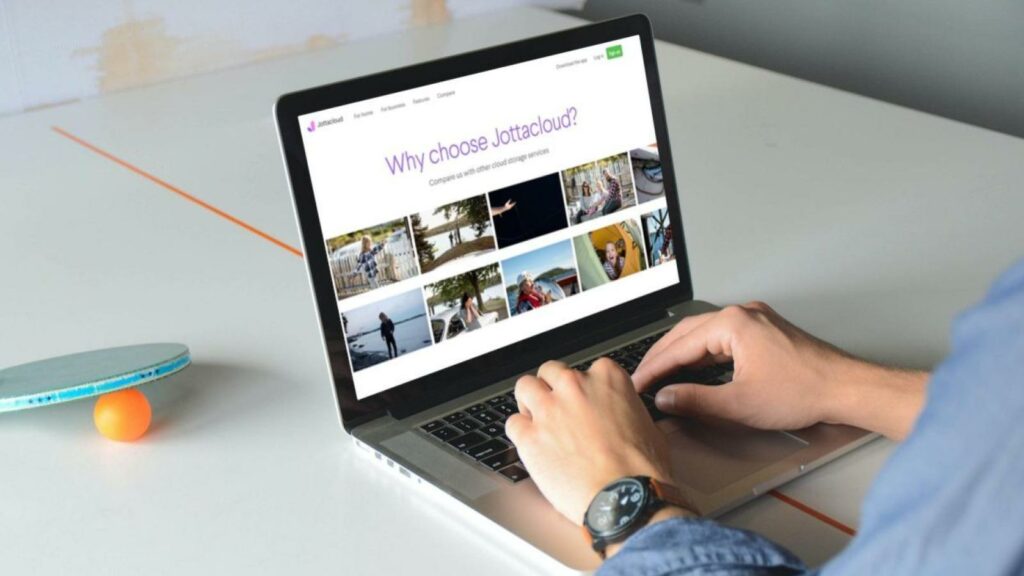 Jottacloud offers 5GB free storage. Norwegian servers give European users an advantage with unlimited storage and downloads. Speeds are very good. Downsides are no local encryption and slower large file uploads.
Pros: Device syncing, fast transfers
Cons: Cannot save locally, limited backup/restore
Syncplicity – Simple, Secure Free Cloud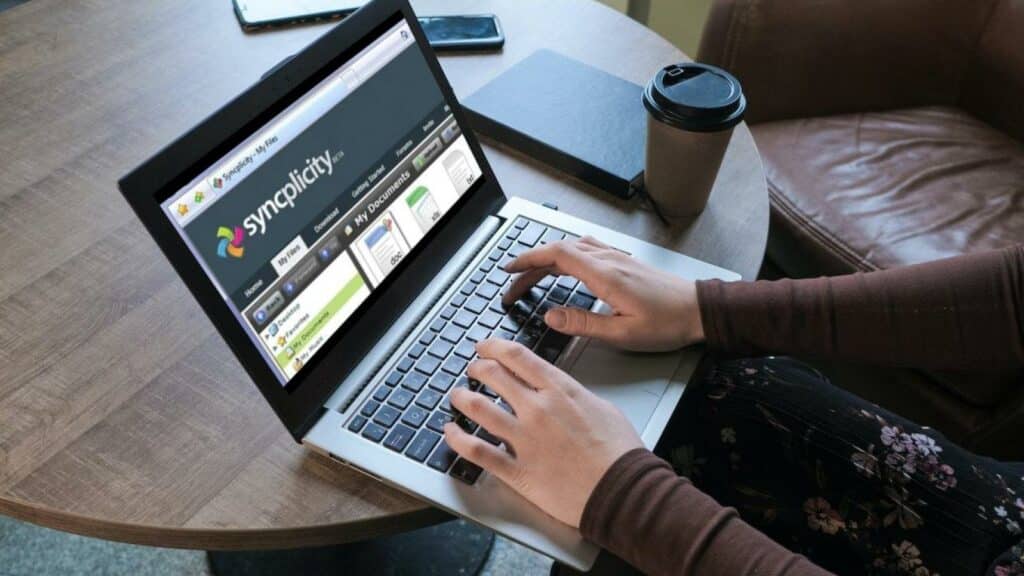 This service provides 10GB free storage. It enables accessing data from anywhere. AES-256 encryption provides robust security. Lack of granular control is a downside. Online editing is limited. It doesn't allow user groups or offer search/sharing.
Pros: Private key management, hybrid cloud
Cons: Slow, no private key management for Business
NordLocker – Unparalleled Security for Free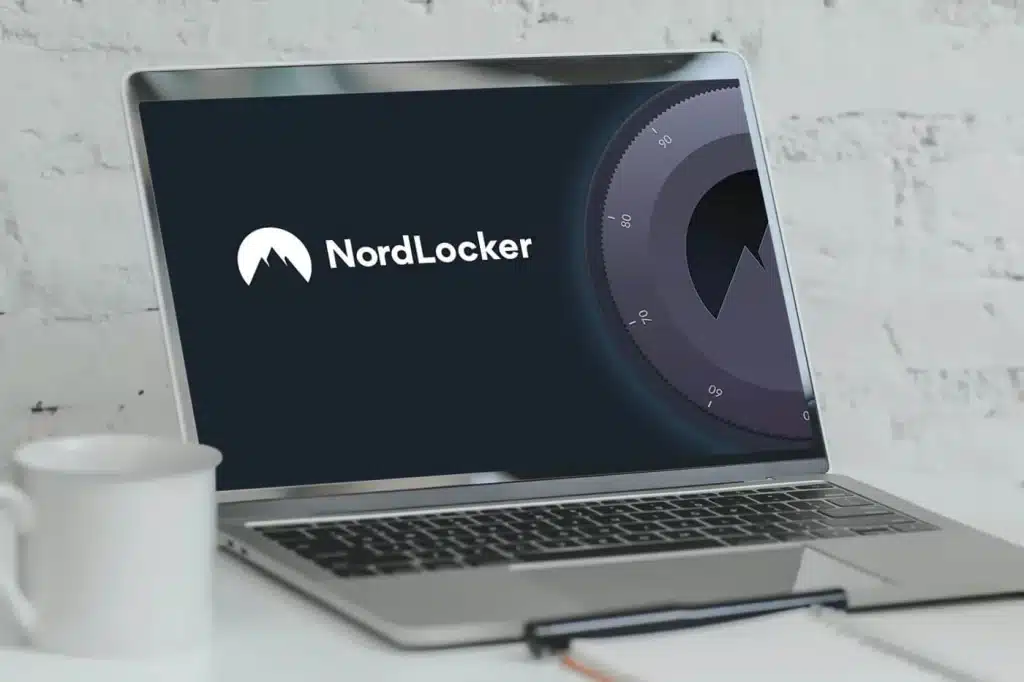 NordLocker focuses primarily on security, providing 3GB free storage. It offers extraordinary protection on and off the cloud using the latest zero-knowledge encryption techniques.
Multimedia and files can be securely shared with access control. Sharing is done via email address permission that can be revoked anytime. The recipient must have a NordLocker account for this to work, effectively protecting documents.
Pros: Unlimited encrypted local storage, advanced multi-factor authentication
Cons: Secure deletion only on Windows, some iOS app limitations
What are the different types of Cloud storage?
There are three main distinct categories of cloud storage: public, private and hybrid. In the case of public cloud, data is stored on the provider's servers and distributed between its different data centers which can be located across continents.
Users typically pay based on the resources they use, in addition to a fee based on the amount of data stored and frequency of access. This model is well-suited for storing unstructured data. This sector is dominated by Amazon Simple Storage Service (S3), Google Cloud Storage and Microsoft Azure.
With private cloud, storage resources are deployed in a dedicated environment, protected behind the company firewall. This service type has the same features and functionality as public cloud services, except data is hosted internally. This model provides more customization and control over data, suitable for organizations with strict security or compliance needs.
A hybrid cloud blends public and private cloud. Users can store some unstructured data in the public cloud while actively used data resides in an on-premises private cloud.
Hybrid cloud offers maximum flexibility. It supports seasonal peaks in data creation or access leveraging public cloud elasticity. Hybrid cloud adoption is increasing among companies.
Difference Between Free and Paid Cloud Storage
When weighing free versus paid cloud storage, consider key factors. Security should be a top priority. Even with a free platform, look for end-to-end encryption and multi-factor authentication to ensure file security. Free cloud storage does not mean compromising on security.
Also consider value-added features offered by many cloud platforms. Some may be missing from free versions, so review closely.
Paid cloud storage can have fewer bandwidth restrictions, enabling much faster download speeds critical for large files. Customer service may be lacking with free cloud storage. This may not be an issue most times, but can help resolve problems.
Benefits and Drawbacks of Cloud Storage
Cloud storage provides many benefits. It enables cost savings since you only pay for capacity used.
Access your data anywhere, from any internet-connected device. This is a major advantage over physical storage like hard drives.
It simplifies use as providers fully manage servers. Backups add extra data security.
Downsides exist too. With cloud storage, you relinquish control and protection of your data to a third party, a heavy responsibility. Safety precautions are in place and breaches are rare, but zero risk does not exist.
Data access and transfer costs may also be underestimated by companies. For example, a monthly high-speed dedicated connection can cost thousands of euros/dollars.
Guide – What are the criteria to take into account when choosing a free cloud? Which cloud to choose?
Security

In principle, data stored on a free cloud does not benefit from specific encryption in the storage space in question. The data is only encrypted during the transfer process. However, some free online storage services encrypt data on the remote hard drive. This is the case with Mega, which uses 2048-bit encryption. On the other hand, other providers offer encryption as a paid add-on service. This was the case with pCloud and its Crypto option, which costs $3.99 per month.
In most cases, the data remains stored unencrypted. To encrypt data, you can use a compression tool with a password, such as WinRAR. Or, you can use a program designed for this purpose like Boxcryptor or Cloudfogger.
Regardless, data stored on a free cloud is generally more secure than data stored on a hard drive. Vendors place great emphasis on data security to maintain credibility with their customers. In addition, they have the financial resources to ensure this security.
Storage Space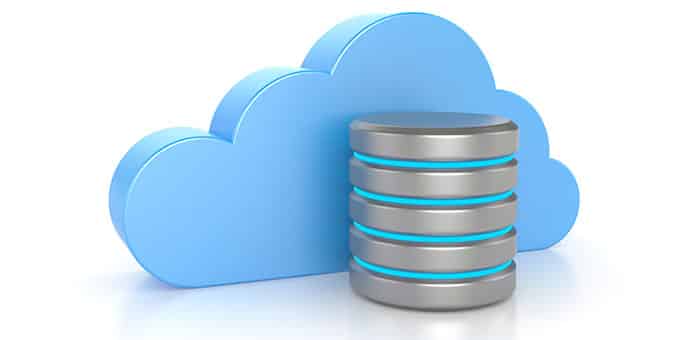 When it comes to storage space, not all free cloud services are equal. Mega offers users up to 50GB for free. This capacity should meet the needs of most internet users.
On the other hand, some free cloud services only offer a bare minimum to entice users to upgrade to a paid plan. Dropbox, for example, only provides 2GB of free space. To get more space, users have to pay $9.99 per month for 100GB, $19.99 per month for 200GB or $49.99 per month for 500GB.
However, Dropbox stands out with its 30-day file version history backup function. After modifying or deleting a file, users can find earlier versions intact for thirty days.
Maximum File Size
It's also worth considering the maximum file size allowed by each service. Mega and Hubic are leaders here, with no file size limits. However, other services offer more storage but limit maximum file size. You need to determine both the individual file sizes and total size of content to be stored to pick the appropriate cloud backup service.
Keep in mind that free services can change or disappear overnight, or alter conditions radically. Microsoft initially offered 25GB free, then reduced it to 15GB, then 5GB – pushing users toward paid plans. However, this can also drive users away.
Transfer Speed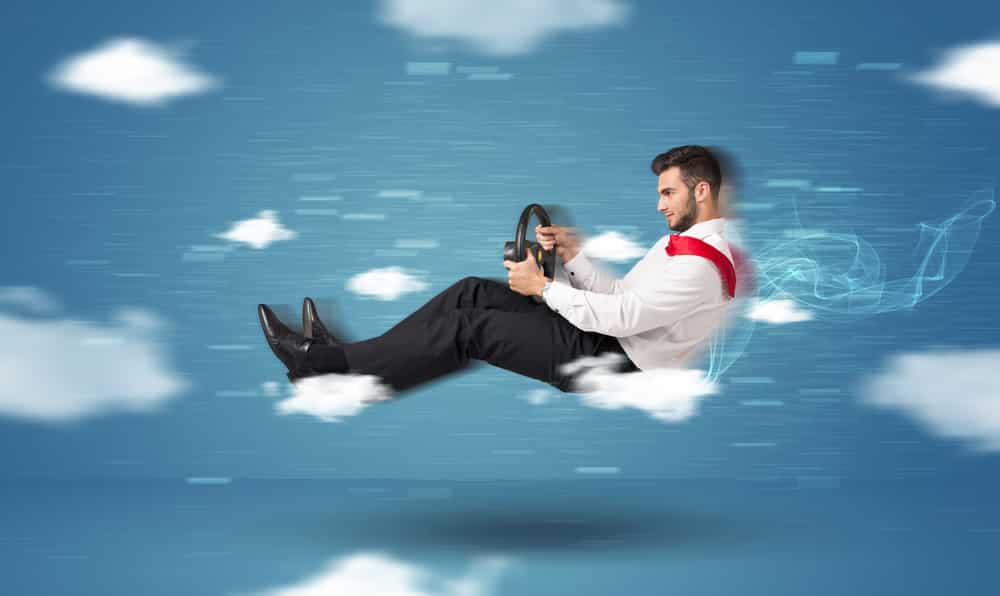 Transfer speed is an important characteristic of cloud storage services. It determines how long uploads and downloads take. Google Drive is fastest with 10.5MB/s downloads and 5.5-6MB/s uploads. The lesser known Ozibox also excels at up to 12MB/s uploads. Dropbox manages around 8.5-9MB/s downloads but only 650KB/s uploads. Mega is 1.5MB/s down and 1.8MB/s up. French provider Hubic limits upload/download to 1.2MB/s. Microsoft OneDrive is slowest at 500kb/s up and down.
Applications
Mobile and desktop apps allow you to manage, edit and download documents. App quality and ease of use are important when choosing a free cloud service. You can also use a browser, but apps are generally more convenient. Top apps come from Dropbox, Google Drive, OneDrive and Hubic. For example, Google Drive instantly syncs local file changes to the cloud, and vice versa.
Microsoft OneDrive also has excellent apps for Windows, macOS, and online management via Windows 8.1/10. Windows 10 provides direct OneDrive access from File Explorer. A folder is created to access all online files and select downloads. Hubic is remarkably easy to use, showing storage used/available in the sync folder. You can choose which folders sync.
Some services like e-nautia rely solely on a web interface for file management. But most offer desktop and mobile apps.
Mobile Apps
Mega has Android and iOS apps to load, rename, delete, share and manage cloud files. Dropbox offers many mobile apps for file management, sharing, deletion, renaming and creation. Third-party Dropbox apps are also allowed.
The Hubic Android app shows available storage space, manages the cache, and secures storage with a 4-digit code – a valuable security boost.
Content Editing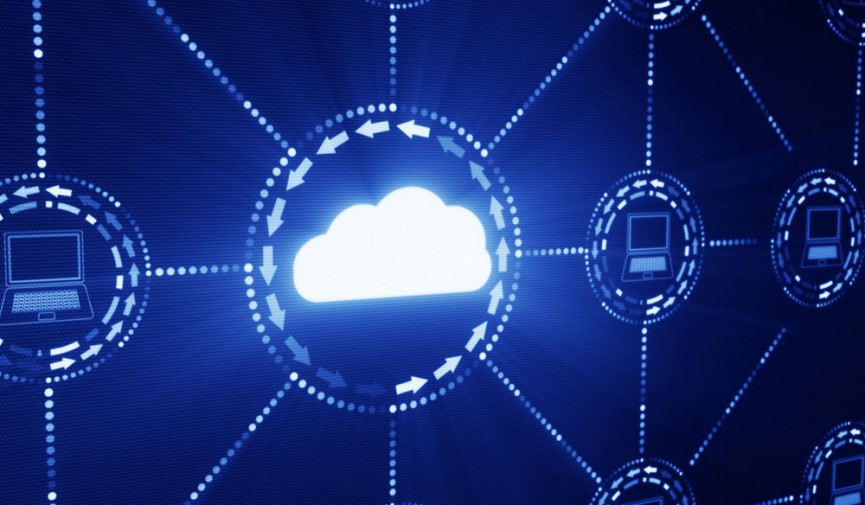 Some services also enable online content editing. This is only offered by Microsoft OneDrive, Google Drive and Dropbox.
Dropbox lets you view and edit PDFs with plugins like WriteBox and TextDropApp. Dozens of compatible plugins enable syncing across platforms, encrypting data, etc.
OneDrive allows editing Word, Excel, PowerPoint and other documents in a browser without Office. Subscribing to OneDrive can save money compared to paying for Office.
Google Drive opens any document format for editing with Google services without additional software. This can also save on Microsoft Office costs.
Streaming
Some free clouds allow streaming audio/video without downloading to a hard drive. Dropbox can stream AVI, MP4, MKV and other major formats on desktop browsers. On mobile, files must be downloaded first.
Google Drive streams AVI, MP4, MOV and transcodes for video previews. But it sometimes struggles with large video files on mobile.
OneDrive enables audio/video streaming from the cloud in formats like MP3 and MP4. High quality formats like FLAC and MKV are not supported.
Hubic does not allow streaming – files must be downloaded first. The same is true for Mega. However, Mega offers ZIP compression and downloading directly to another cloud account.
Version History
Few free services retain multiple versions of files. Dropbox keeps 30 days of history. Google Drive offers 30 days and 100 edits. OneDrive stores the last 25 versions. These are the only free services allowing version history, so be very careful when overwriting files on others.
Transfers Between Services
Transferring documents between clouds boosts security through redundancy. But due to competition, few allow this. You typically have to download and re-upload files to transfer to another service.
Cloud FAQ
What is the Best Free Cloud Storage Service?
When choosing free cloud storage, consider your specific needs like available storage space, security features, customer service quality based on company location, and cross-platform compatibility with Windows, Android, Linux, macOS, etc. pCloud's lifetime 2TB plan is a top option for secure and ample storage.
What is Cloud Computing?
Cloud computing involves delivering on-demand computing resources and services over the internet. So data storage and access occurs online through the cloud rather than locally on a hard drive. The benefit is cloud storage ensures data durability not at risk of local loss.
Is Cloud Storage Free?
Yes, free cloud storage plans are available, but may offer fewer features than paid plans. Carefully evaluate criteria like security to keep data protected at all times. Free access can mean simplified options. Paid plans provide more robust features and services.
What is Sovereign Cloud Storage?
In the United States, sovereign cloud refers to cloud storage and services that keep data within US borders and jurisdictions. This ensures storage and data processing complies with domestic laws and regulations.
Sovereign cloud can involve private clouds hosted on servers located physically in the US. Or it may refer to public cloud services provided by US companies that keep data in the country.
The goal of sovereign cloud is to maintain jurisdictional control, improve security, and satisfy data residency requirements. It enables sensitive data like government records or healthcare information to remain within the US under applicable laws.
For organizations like government agencies, sovereign cloud provides localization and regional control missing from external public clouds. It keeps data access and management under US legal authority.
In Europe, sovereign cloud refers to cloud data storage and processing that occurs within the borders and legal jurisdiction of European countries. The goal is keeping data localized to comply with privacy laws like GDPR.
Sovereign cloud can involve private clouds hosted on servers physically located in Europe. It may also refer to public cloud services offered by European providers that store data in the region.
The key characteristic is that data remains within Europe under applicable laws and regulations. This satisfies data residency requirements and maintains control.
For European organizations, sovereign cloud keeps sensitive information like government records, healthcare data and personal data protected by GDPR within Europe. It ensures cloud data management falls under European legal authority.
Sovereign European cloud provides localization and regional control lacking in external public clouds. It gives European agencies and companies autonomy over data stored in the cloud.