My site is brimming with mostly free tips, software, and services designed to simplify life. However, I'm not the only one in this endeavor. Others take a more traditional "directory" approach, exemplified by a site called Mr Free Tools. This platform consolidates many free tools and resources available on the web, catering to entrepreneurs, content creators, e-retailers, developers, and graphic designers alike. Whether you're seeking to streamline your daily tasks or looking for additional tools to enhance your work, this directory encompasses everything you need.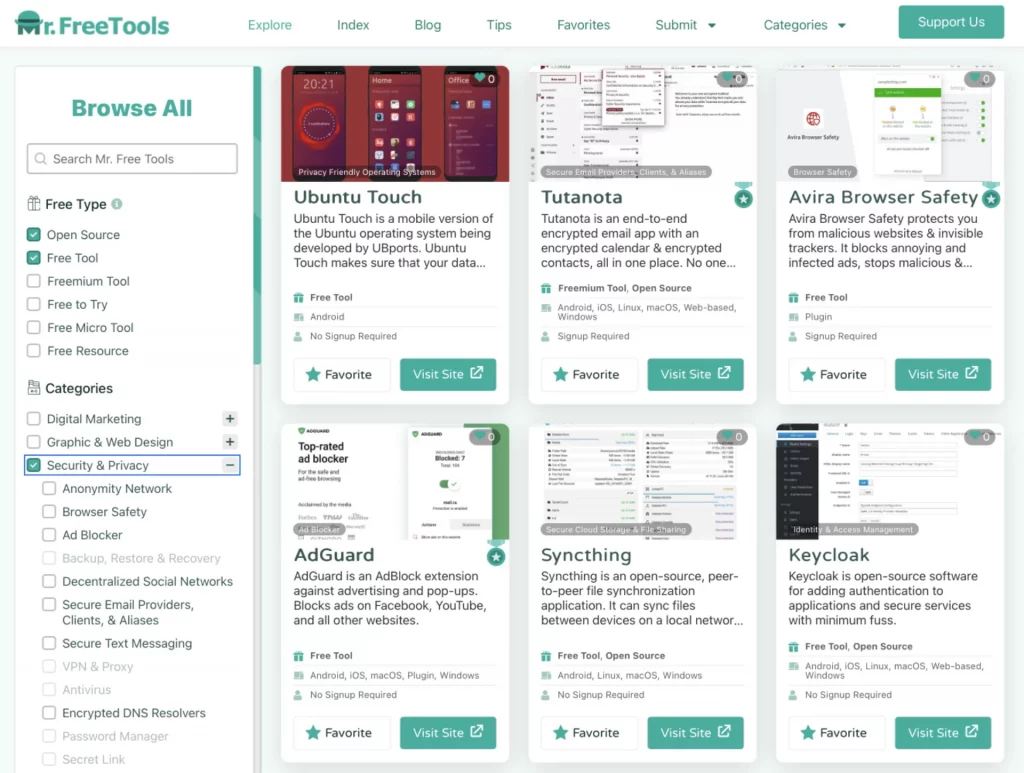 The site features numerous categories, representing thousands of free tools awaiting exploration. A robust search engine and filters assist in selecting the service or tool that aligns best with your needs. Each reference is carefully rated, enabling you to compare equivalent tools efficiently.
Mr. Free Tools doesn't just provide a comprehensive list and sheds light on the nuances that companies may obscure when offering free products and services. This transparency ensures you immediately discern what's entirely free, what comes with restrictions, and what these limitations entail. Armed with this knowledge, you can make more informed decisions, saving time and money.
And if you stumble upon some noteworthy discoveries that I haven't covered yet, feel free to share the information! THANKS.