Writing high-quality, original content takes a lot of time and effort. However, you can save time by rewriting existing articles instead of creating new content from scratch. Rewriting or paraphrasing content is an effective way to repurpose and refresh old articles. There are many free online tools and websites that can help you rewrite articles quickly and easily.
In this comprehensive guide, we will look at the best free sites to rewrite articles to save you time and effort.
What is Article Rewriting?
Article rewriting refers to the process of rephrasing or rewording existing text to create new, original content. It involves taking an existing article and modifying the text by changing the wording and sentence structure. The goal is to preserve the meaning and information while altering the overall text sufficiently to avoid duplicate content penalties.
Reasons to Rewrite Articles
Here are some of the top reasons to rewrite or paraphrase articles:
Refresh old or outdated content by giving it a new spin
Repurpose content for a new audience
Avoid duplicate content penalties by creating unique versions of existing articles
Improve SEO value by updating articles with new keywords
Create content quickly without having to research and write new articles from scratch
Expand your content by creating multiple variations of the same article
Best Free Article Rewriting Sites
Here are the top sites for rewriting articles for free:
Paraphraser.io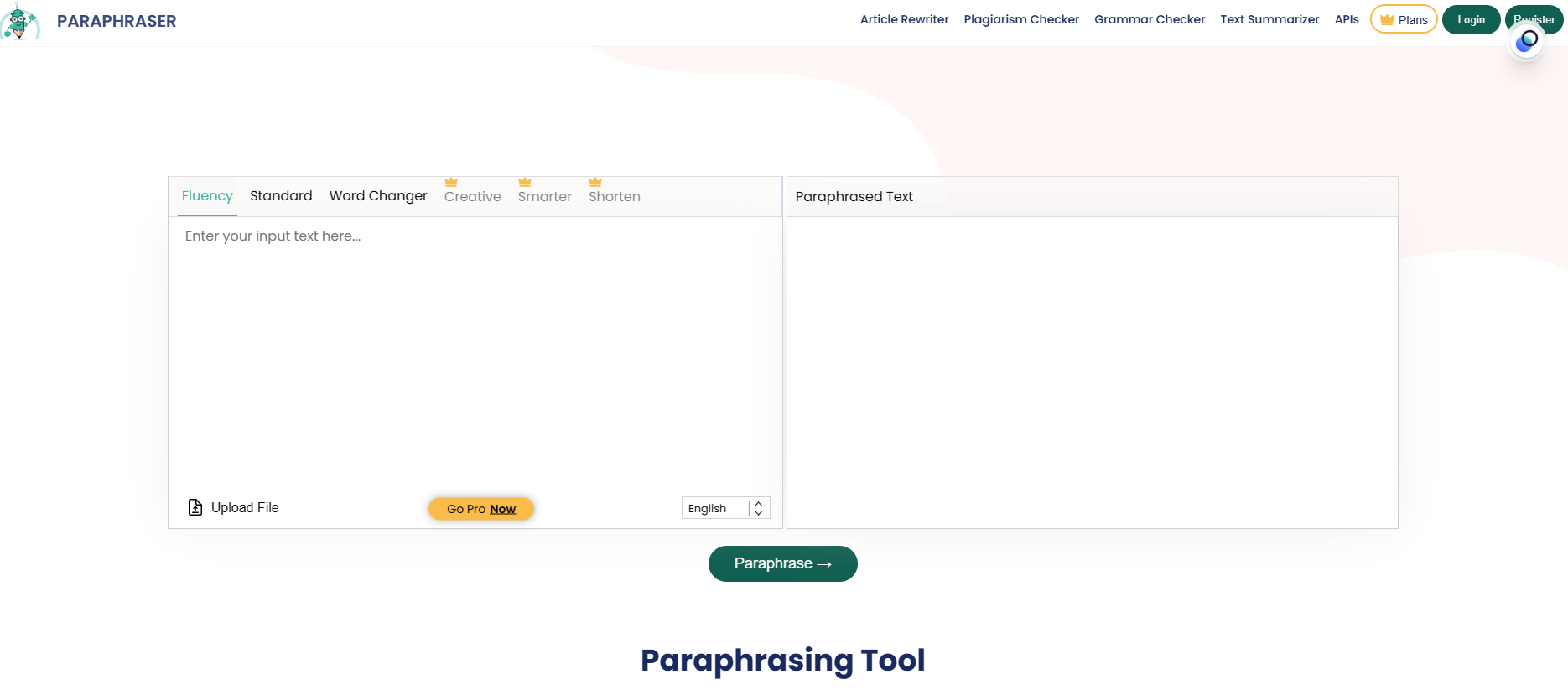 Paraphraser.io is one of the best free paraphrasing tools online. It uses state-of-the-art AI to rewrite text instantly.
To use it, simply paste the text you want to rewrite in the input box. The tool will then generate rewritten content preserving the original meaning. You can generate up to 1500 characters of rewritten text for free.
The paraphrasing algorithm is advanced enough to properly restructure sentences to create new versions. You also get good word variations without losing context and meaning.
Paraphraser.io is completely free to use with no registration required. The rewritten content is available to copy instantly. This makes it a great choice if you want a quick and easy way to rewrite articles for free.
Quillbot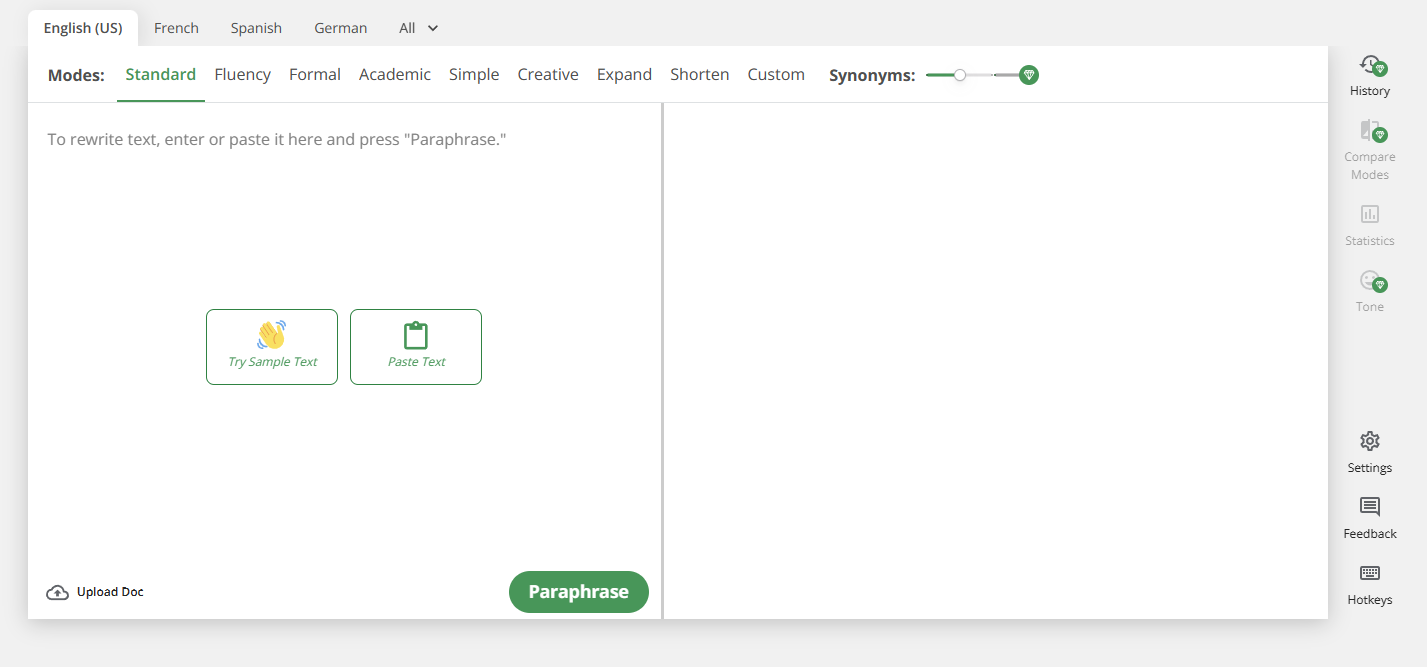 Quillbot is an advanced paraphrasing and summarizing tool powered by AI. It's designed to rewrite entire paragraphs and articles in seconds.
The free version allows you to enter up to 2500 characters of text for paraphrasing. Simply paste the original text and hit the Paraphrase button.
Quillbot will instantly rewrite the content using synonym replacement, word ordering changes, and sentence structure variations. This creates a new version that is over 80% unique while preserving the original intent.
The paraphrasing capabilities go beyond just simple word changes. It can rewrite long sentences by splitting them into shorter ones and vice versa. The result is an entirely new article structured and worded differently from the original.
Quillbot also offers a paid subscription for unlimited use, but the free version is quite generous for basic article rewriting needs.
Spin Rewriter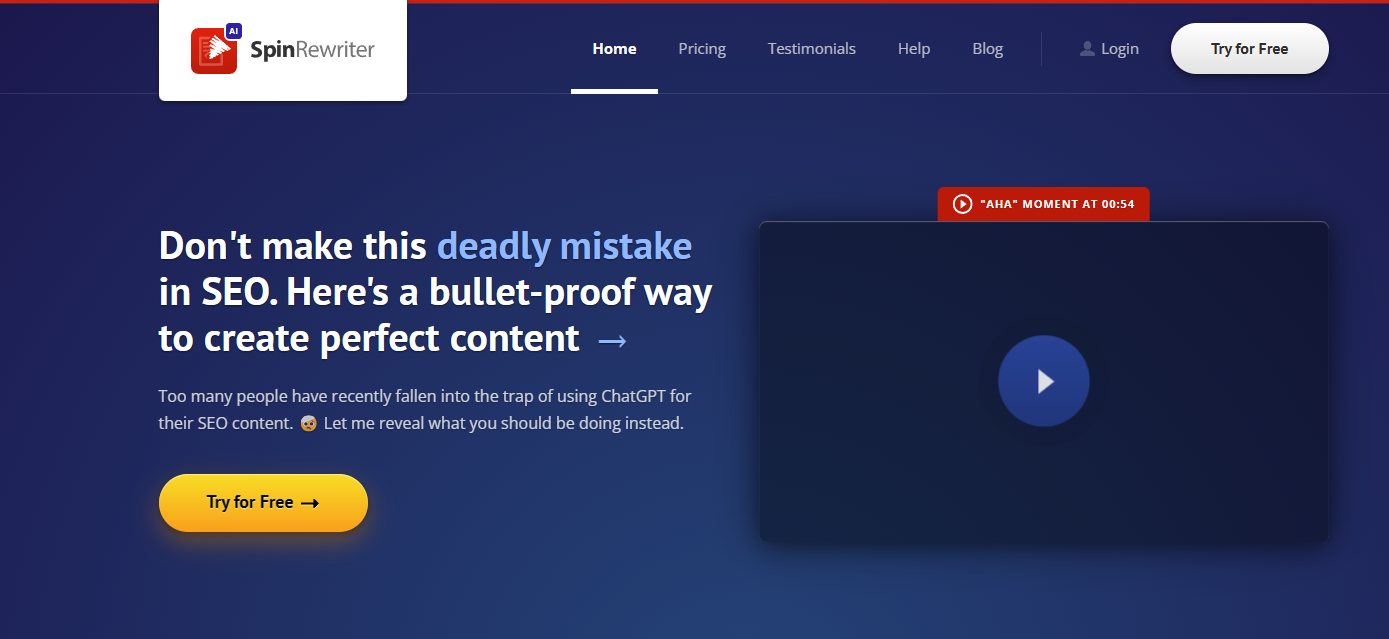 Spin Rewriter is a popular article spinning and rewriting tool designed for SEO purposes. The free version allows you to enter up to 10,000 characters for spinning.
It parses the content and generates rewritten versions by changing words, phrases, sentences, and paragraphs. Spin Rewriter can create multiple variations of the entered text.
You can then manually go through each one and pick the best-rewritten version for your needs. It also lets you customize the settings like sentence structure variations, paragraph handling, etc.
A notable feature of Spin Rewriter is its ability to spin contextual phrases and multi-word units properly. This maintains the original meaning accurately in the rewritten variations.
The free account also removes any watermarks or branding from the spun content. The downside is that the free version only allows you to generate 20 spun articles per month.
Prepostseo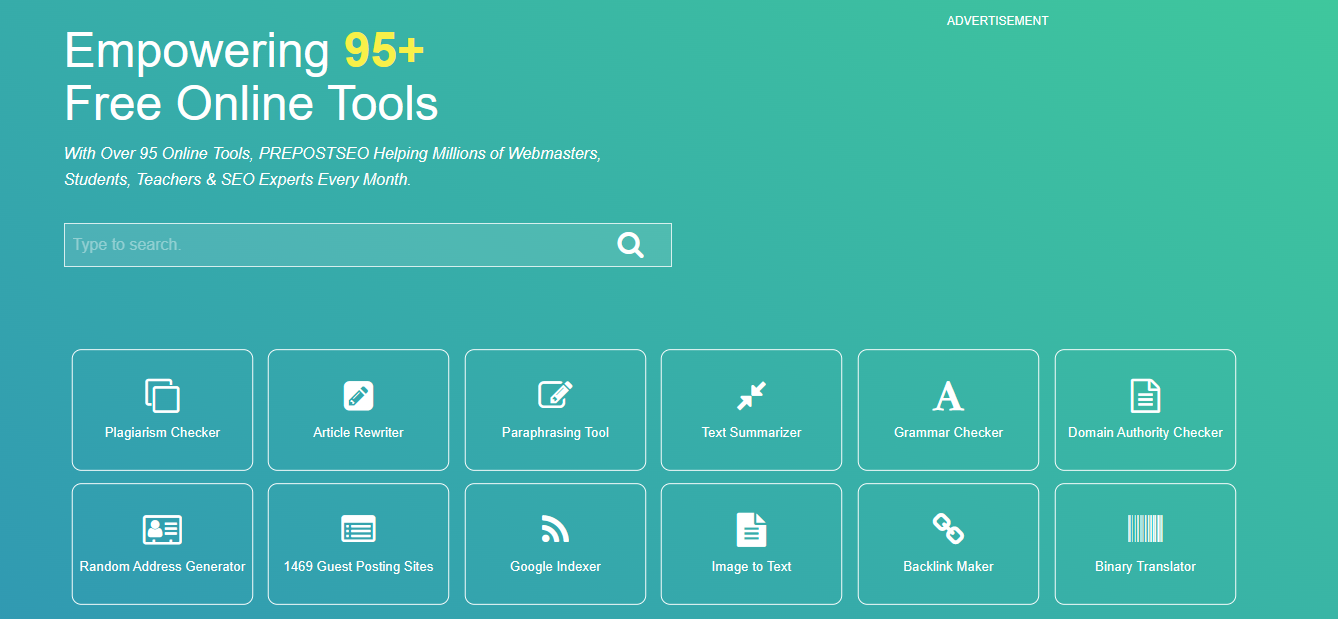 Prepostseo is a free online text rewriter with some handy features for rewriting articles and content.
It lets you enter up to 1000 words of text for paraphrasing at a time for free non-registered users. To rewrite more than that, you need to create a free account.
Prepostseo's paraphrasing algorithm uses advanced logic and syntax analysis to rewrite text. It changes words, sentence structures, paragraph formats, and positions to create unique versions.
The rewritten text maintains high accuracy in conveying the source information. You can also set parameters like percentage of uniqueness required in the rewritten version.
Additional options include excluding certain phrases or keywords from paraphrasing. There is also a bulk rewrite feature that lets you upload multiple articles to paraphrase them together.
The only limitation is that the free version shows ads and limits how much you can rewrite per day. But overall it's very useful for basic daily rewriting needs.
SmallSeotools Article Rewriter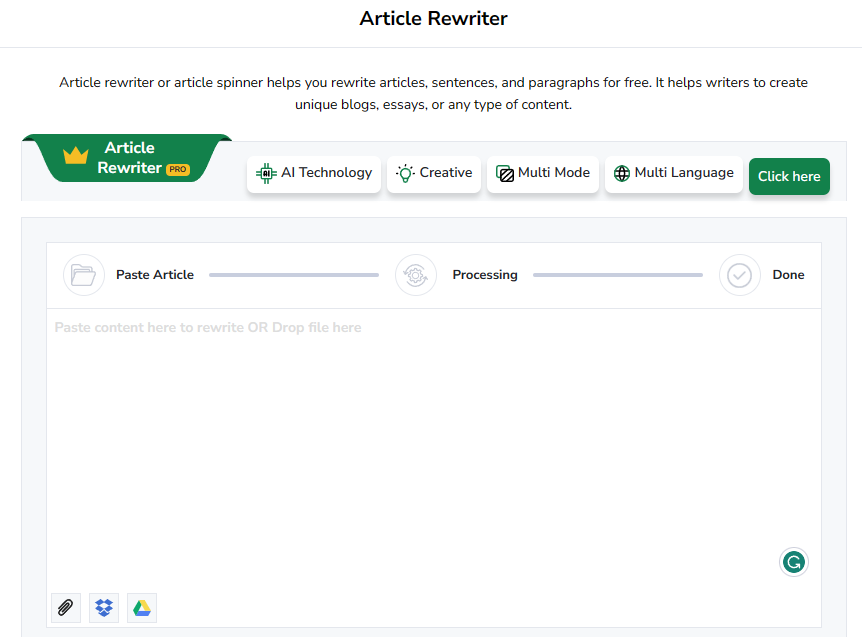 SmallSeotools is a free online SEO tools suite that also provides an article rewriting and spinning utility.
It allows entering up to 5000 characters of text for the rewriter to paraphrase. The tool scans the content and suggests alternative words and phrases in context.
You can pick the suggested synonyms to rewrite sentences with a single click. Alternatively, let the rewriter paraphrase the content automatically.
SmallSEOTools article rewriter maintains the original text formatting for an easy rewrite. The whole process only takes a few seconds to paraphrase articles.
A useful feature is the ability to blacklist certain words/phrases to prevent over-paraphrasing. You can also customize parameters like word density, sentence length variations, etc.
The paraphrased content is completely free to use for your needs. The limitation is that only 165,000 characters can be rewritten per month as a free user.
Tips for Rewriting Articles Effectively
When rewriting existing articles, follow these tips to create effective content:
Maintain the original meaning and information flow in the rewritten version. Don't lose context.
Change the sentence structures and paragraph structures sufficiently. Break up long sentences.
Use synonyms judiciously. Don't over-paraphrase with unsuitable words.
Alter the tone, style, and feel of the article by modifying word usage.
Add transition phrases and conjunctions to improve text flow in the rewritten version.
Modify the sequence of sections and paragraphs for better flow.
Only rewrite or spin portions with duplicate content risks. Don't arbitrarily rewrite the whole article.
Review and proofread the rewritten article carefully to fix errors.
Cite sources properly in the rewritten version if reusing data or quotes.
Using these best practices will help ensure your rewritten articles turn out well-written, unique, and informative.
Conclusion
Rewriting existing articles manually takes a lot of effort and time. Fortunately, there are free AI-based tools and websites that can rewrite entire articles automatically with a single click.
We looked at some of the best free paraphrasing sites like Paraphraser.io, Quillbot, Spin Rewriter, Prepostseo, and SmallSEOTools article rewriter. Each of them offers advanced capabilities like synonym replacement, sentence/paragraph structure changes, and contextual rewrite to paraphrase articles effectively.
Using these free paraphrasing tools allows you to save time rewriting and repurposing existing content. At the same time, you can create new versions that are over 80% unique and avoid duplicate content penalties. Implement the tips mentioned here during your rewriting process for best results.
So stop wasting effort writing new articles from scratch and leverage these free sites to rewrite articles quickly instead. With the right rewriting approach, you can expand your content library rapidly.