WhatsApp will refresh its interface, which has not evolved much over time. The new design brings a touch of modernity to messaging. The launch should not be far off!
When an application is used by hundreds of millions of users every day, it is best to avoid changing habits! However, WhatsApp is preparing a significant update to its interface, revealed gradually through application betas.
Touches of green in a modernized interface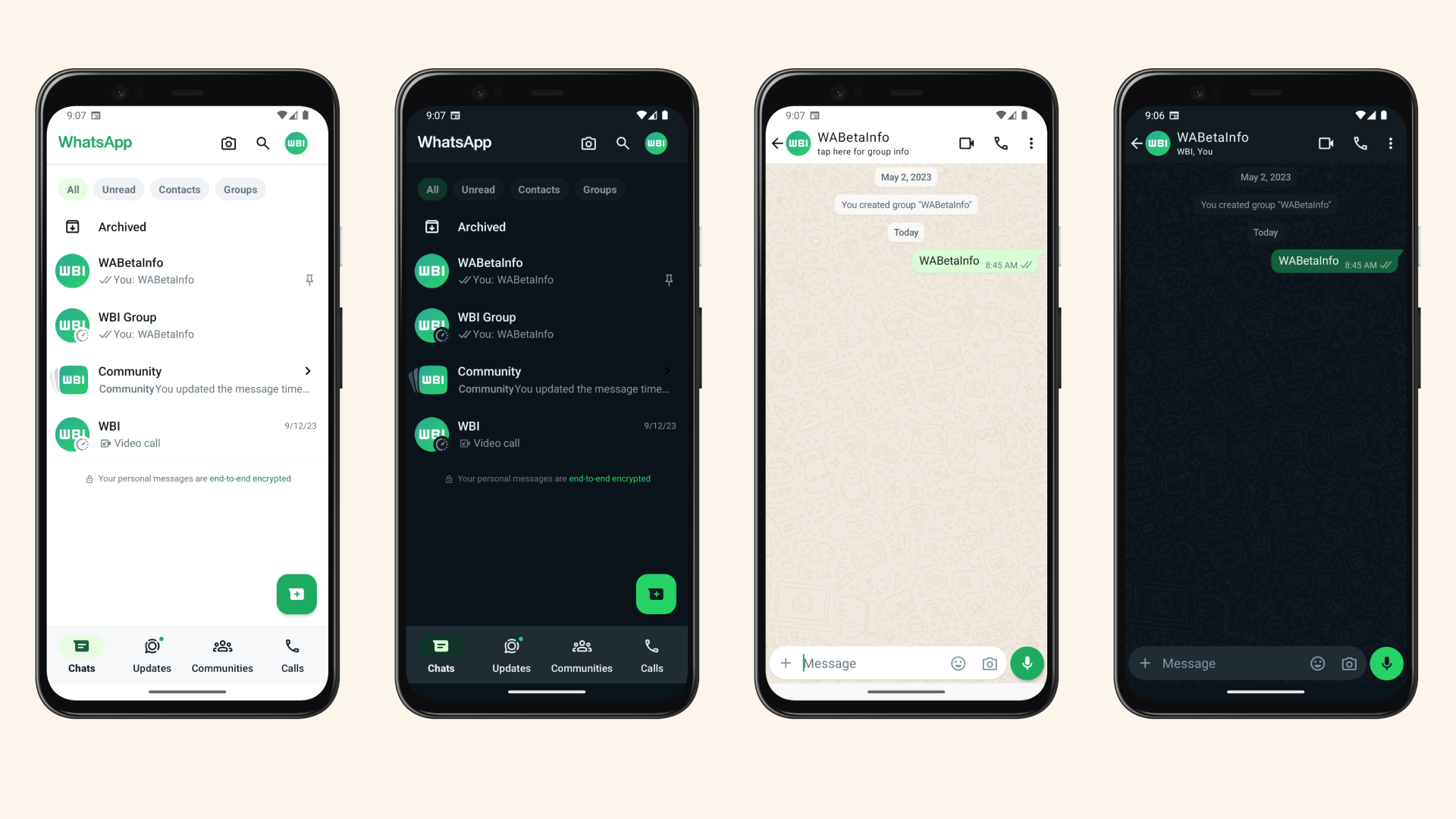 Update 2.23.20.10 of the Android application distributed on the Play Store further refines changes already seen a few weeks ago. The green bar at the top is gone, the banner is now white (or black if the smartphone is in dark mode) – that doesn't mean messaging is abandoning its signature color. Green is still present, but in a more refined version.
At the bottom of the window there is a new bar containing sections currently placed under the top banner. The icons have also been redesigned. A category system also appears, classifying discussions according to their status (unread, contacts, groups).
Things are starting to take shape, and while this is the Android version of WhatsApp, the iOS application will also benefit from this new interface. It remains to be seen when all this will be available, and for the moment we don't know anything yet!