Losing a smartphone is an unfortunate event that no one wishes to experience. Given the wealth of personal and sensitive information stored on our devices, the potential consequences of theft or misplacement can be daunting. However, it's a common occurrence, and being proactive by installing reliable find my phone apps is a wise choice. The Google Play Store offers a plethora of such applications, and we've compiled a list of the 12 best ones for Android users.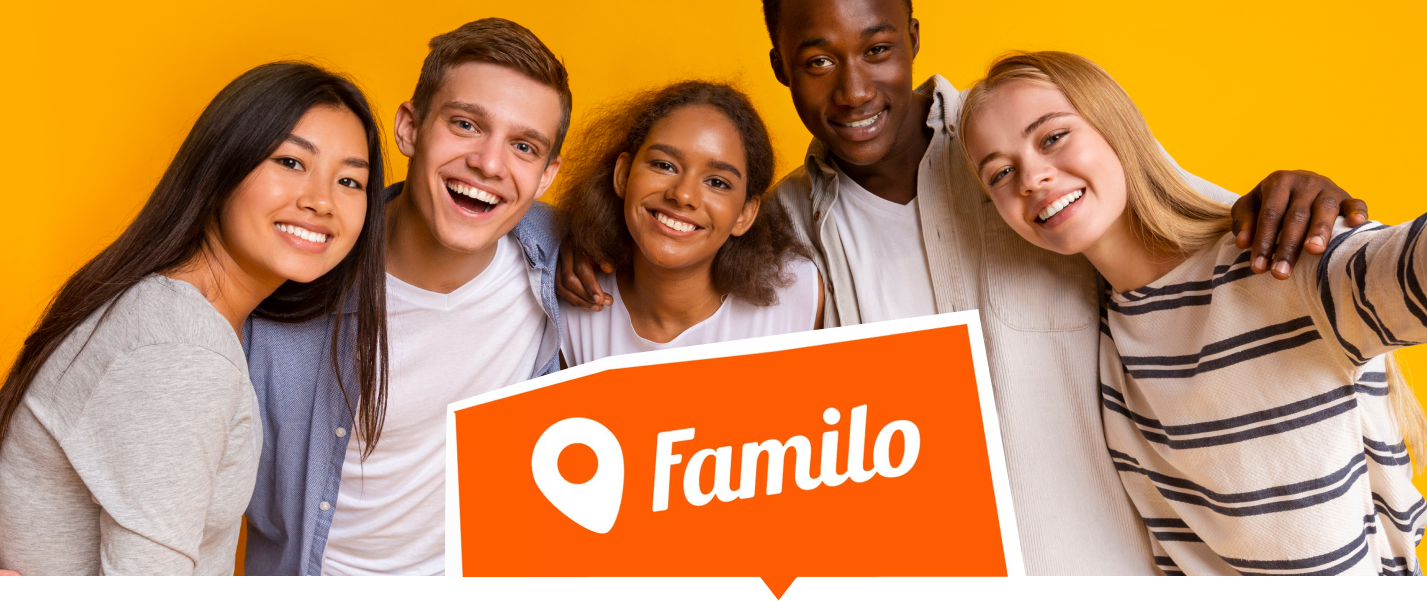 Familo is a straightforward Android app for real-time location sharing on a map. Ideal for families, it allows tracking of other family members or sharing one's own location. With additional features like private family chat, Familo enhances family communication.
BetterLife Family Tracker is a GPS location tracker designed for finding family, friends, or loved ones through phone numbers. Users generate a family link, share it with their loved ones, who then install the app and join the family link for location tracking and additional features.
Wunderfind stands out as a unique phone finder app that goes beyond locating smartphones. It is capable of helping you find lost AirPods, headphones, Fitbit trackers, and both Android and iOS devices. After connecting your devices to the app, the device radar displays all nearby devices.

Durcal differentiates itself by enabling the location tracking of any mobile phone or smartwatch connected to a family on an interactive map. However, a Durcal smartwatch is required, and each family member must choose to share their mobile phone location for the app to be effective.
GeoZilla is a family location tracking app that operates similarly to others in this category. By creating a circle, inviting family members, and sharing locations, you can have real-time location-sharing services. The app requires location services for optimal functionality.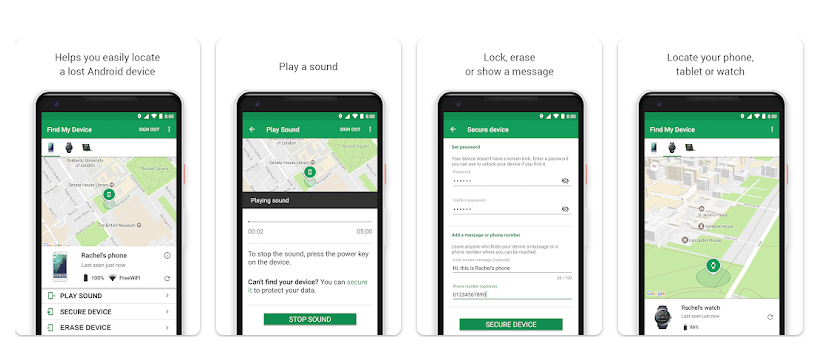 Google provides Find My Device as a native find my phone app. Beyond basic features like sounding alarms and locking devices, it allows users to wipe their phones through a web interface. Importantly, it relies on GPS functionality for precise location tracking, and it's entirely free without in-app purchases or ads.

Regarded as one of the top-rated anti-theft, data security, and device management apps on the Play Store, Prey Anti Theft lets you create control zones on a map to monitor device movement. Known for its accurate GPS geolocation tagging, this app enhances overall security.

For a robust and accurate GPS tracker, Phone Tracker By Number is a recommended choice. It focuses on tracking your kids' location by mobile number, requiring the setup of the app and registration of a phone number for GPS location tracking.

As one of the best parental control apps, Locator 24 lets you create both Child and Parent Profiles. By generating a unique code and sharing it with other devices, you can track location history, receive notifications for designated places, and more.

iSharing Location Tracker ensures private location information sharing among family members and friends. Offering real-time alerts, location-based event tracking, and features like free voice messaging, this app enhances both security and communication.
In conclusion, these are some of the best find my phone apps for Android in 2024. They provide effective solutions for locating lost or stolen phones. If you have other recommendations, feel free to share them in the comments below.