As a Windows expert, are you familiar with UUP Media Creator?
UUP (Unified Update Platform) filesets comprise a set of tools designed to assist you in converting Unified Update Platform to Windows Media files. This software streamlines the process of acquiring updates from Microsoft's Unified Update Platform. It enables you to craft installation media for these Windows, macOS, or Linux updates. It is a true ally for those seeking continuous updates for their Windows operating system, irrespective of the version (final, dev, etc.), or those needing to generate installation media on the go.
The tool encompasses two utilities: UUPDownload and UUP Media Converter. The first tool, UUPDownload, allows you to easily scan, retrieve, and download UUP updates for all Windows versions (Desktop, Windows 10X, Windows Holographic, Windows Server, Windows Mobile, Windows IoT, etc.).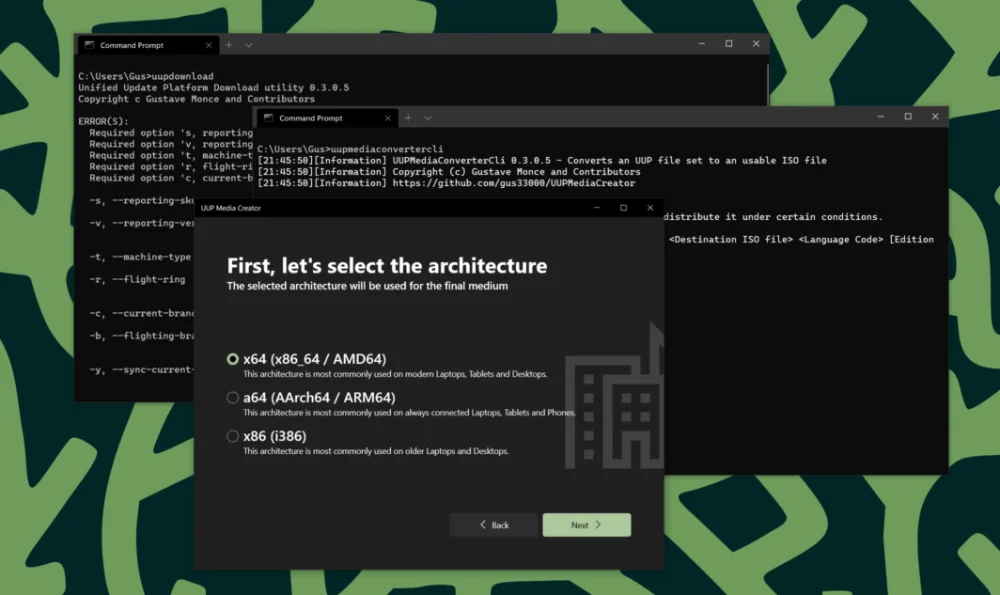 The second utility, UUPMediaConverter, aids in converting UUP files to ISO format for all Windows editions. The resulting ISO image is fully bootable.
UUP Media Creator's usage primarily revolves around the command line. However, if you prefer user interfaces, a version with an interface is also accessible on the Microsoft Store. It's worth noting, though, that this version doesn't yet support the project's latest iteration.
Hence, UUP Media Creator is an immensely valuable tool for anyone aiming to keep various Windows versions up to date, all without relying on Microsoft's tools.