I won't beat around the bush: Velja is an incredibly practical and completely free application for macOS that allows you to open the links you click on in the browser of your choice. With Velja, you can establish rules to indicate whether a given link should open in a specific browser or if a particular application should use a designated browser for its links.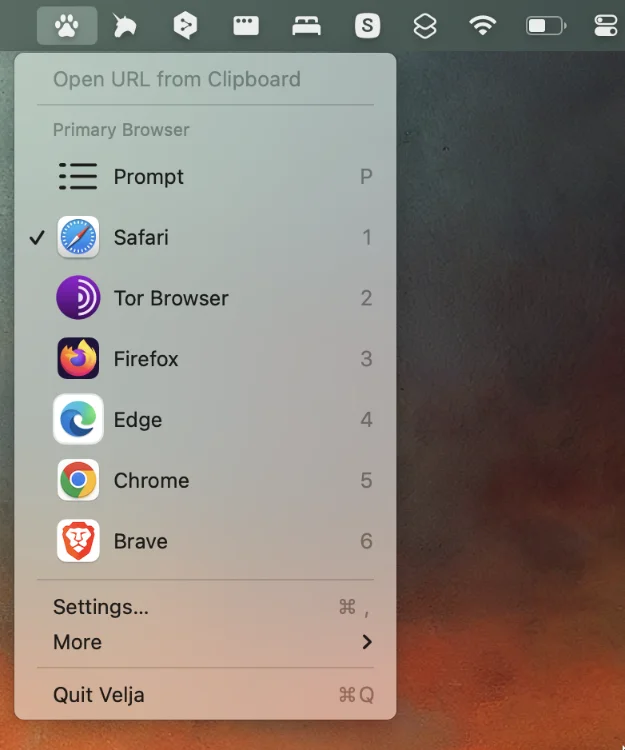 Let me give you an example to clarify. You can set Safari as your primary browser, but when you click on a Google Meet link for your next video meeting, Velja ensures it opens in Chrome. Similarly, clicking on a Figma link can be configured to open directly in the Figma Desktop app.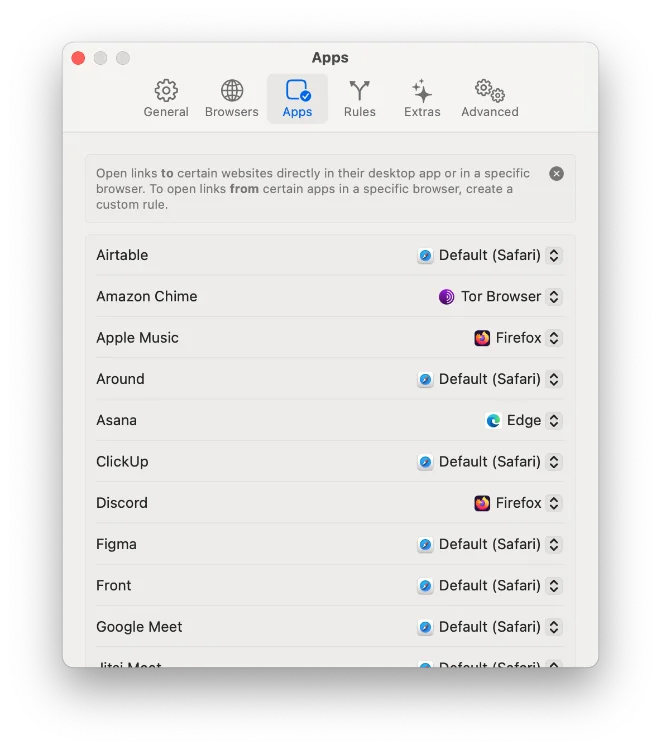 Velja also empowers you to delete tracking parameters like Google UTM or those set by Twitter and Facebook, preserving your privacy. Supporting over 200 tracking settings, the app can also anonymize TikTok links to prevent tracking while watching videos.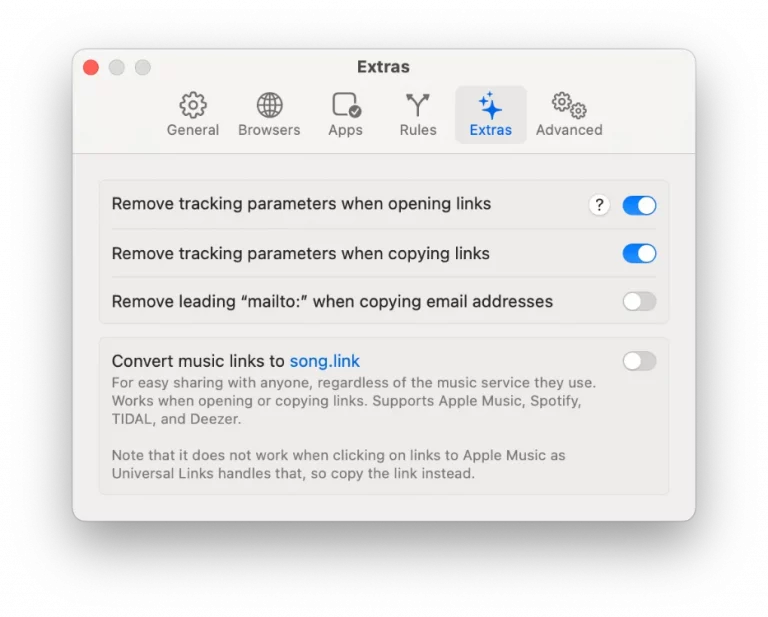 You have the flexibility to configure keyboard shortcuts for faster access and customize rules for opening specific links in a particular browser profile or in a native app. For instance, you can set it up to open all links from Slack in a Google Chrome with your "work" profile, preventing personal leaks.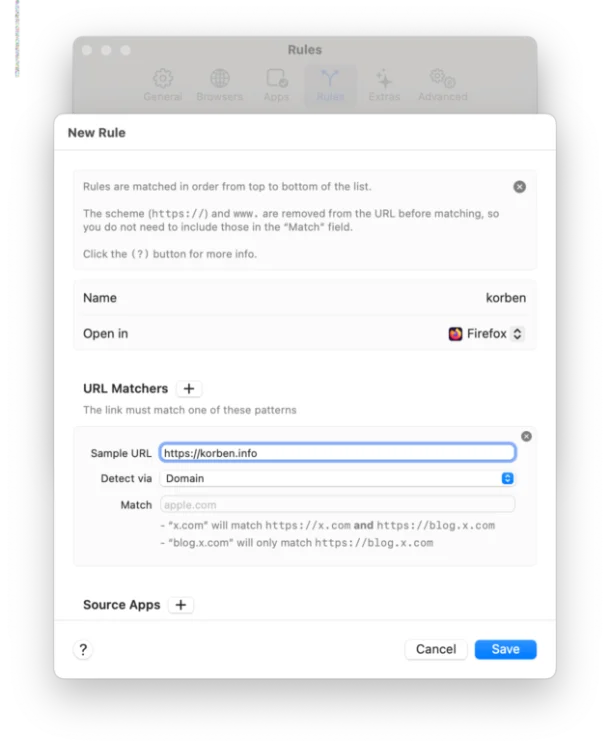 In short, Velja is discreet and exceptionally practical, eliminating the struggle with links that don't open correctly in certain browsers or applications. With Velja, you make the decisions with your own rules.
Velja is available on the Apple AppStore.
And if you're on Linux, there's an equivalent program called Junction.