Hey there!
Have you ever thought about how cool it would be to control the volume of your Windows computer simply with your mouse? I'm sure you have (or maybe not).
That's why today I would like to introduce you to Volumouse, a small utility developed by Nirsoft that lets you control the volume of your system simply by using your mouse wheel!
Volumouse allows you to set the right shortcuts to reduce or increase the volume. For example, you can configure the utility so that your mouse wheel + Alt key allows you to lower or raise the volume. This can also be done when the left mouse button is pressed or when the mouse cursor is on the taskbar, etc.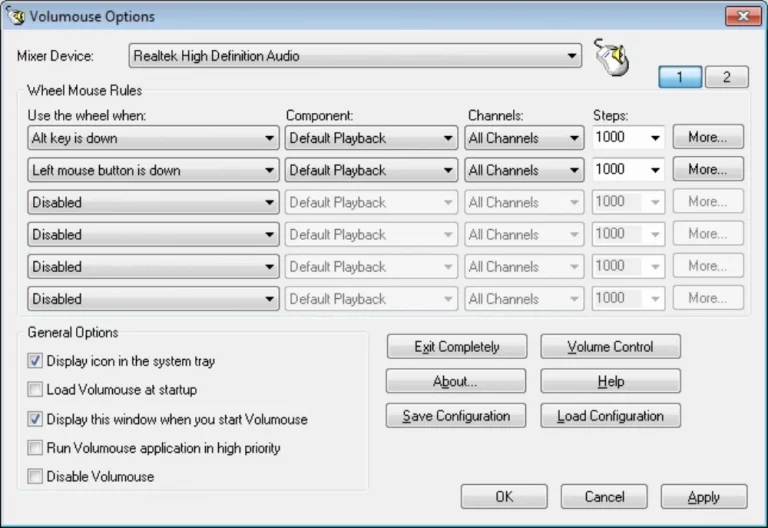 The illustration of PC volume control with a mouse wheel shows that when your defined conditions are unmet, your mouse continues to function normally. The utility works under all versions of Windows, starting with Windows 98.
Be careful if you are using Windows Vista / 7 / 2008 / 8 / 10 / 11: if UAC is activated, Volumouse will not work with the applications you run as an administrator. If you want Volumouse to capture mouse events from an application you are running as an administrator, you must also run Volumouse as an administrator.
As I mentioned, The software is free of charge on the Nirsoft website. Practical!